Travel App Development Service Gurgaon
Travel App Development Service Gurgaon
Zeabros provides the best Travel App Development Service in Gurgaon, Delhi, NCR, Noida, Faridabad, Lucknow, Patna, and Jaipur.
Create a mobile app that will revolutionize the travel and tourism business. Zeabros connects the travel dots to create superior travel app development experiences across endpoints. One platform with multiple benefits like a travel app that provides multiple facilities in one platform. Zeabros Build that type of Software for giving more valuable features to you and make it more innovative.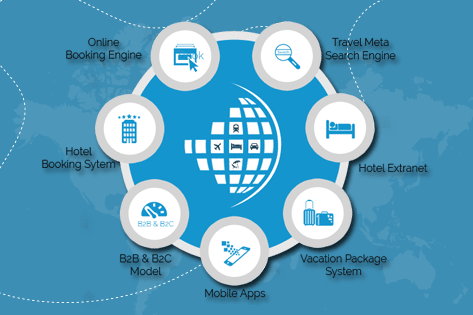 Expertise in Travel Software Development:
So, We are a leading travel software development company that enables organizations in the travel sector to usher in a new era. Deploy innovative Zeabros solutions powered by innovative technology to reimagine travel and create a progressive digital future. So, we specialize in developing unique web and mobile solutions for travel agencies, hotels, and independent tourism companies. Discover how we can assist your company. Having to plan a tour from home save more time and money and also provide the best suggestion. Travel app development becomes a new huge business for all owners because it gives a lot of benefits to consumers anytime from anywhere.
Travel Portal Creation:
To achieve performance excellence, pursue white-labeled travel portal development. Through a one-stop platform, our professional-grade travel portal developers assist you in achieving partner collaboration and client loyalty. Because, from internal agency process automation to virtual assistants for your clients, all you have to do is share your vision for the travel industry's future, and we'll get you there.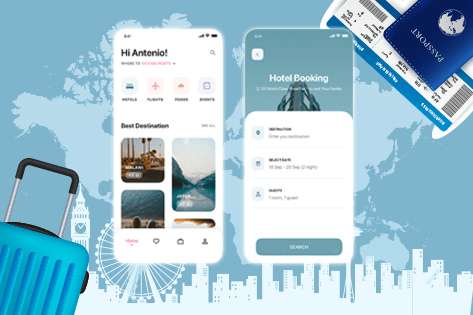 Web Development for B2B Travel:
So, we assist travel organizations, agents, distributors, and tour operators in their search for travel web development services. Create high-performance, user-friendly B2B platforms that improve cooperation and open up new business prospects. Because, if you have a concept for an app that would act as a personal digital travel operator, reducing the need for a third party, we'd love to help you make it a reality.
Every user is known about the website and if there are any queries first thought to shout out the problem through searching on websites. it gives us a better opportunity to us. And take advantage of it this is one of the best solutions for more performance.
Development of Hospitality Applications:
So, Zeabros develop end-to-end, fast, and responsive travel application solutions to increase interaction across devices and achieve a competitive advantage in rapidly developing mobile-heavy sectors. So, we assist you in developing- an application that simplifies property selection and management from a single platform. Integrate your solution with third-party services, add voice conversations and digital assistants to make the process run more smoothly, provide your guests with brilliant suggestions and guidance, and watch your business flourish!
Ticketing & transportation
The primary use is that we can use travel software for booking the ticket for the plane, trains, buses, taxis, etc. So, this service provides all over the world if you want to visit a nearby place the travel software is being helped for us to connect with a taxi that is nearby us. Zeabros provides that type of service. Yes, we will make the travel software for the booking of the vehicle.
Travel planning & management
Want's to plan for a trip. If you don't know the places so there are lots of software which help you to plan your trip and manage your trip instead. You do not need to do anything. This software does all planning and management for you. If you have an idea like this to make a software. So, zeabros will help you make that type of software. We have an expert team that will help you with every query related to your project. So, we have 10 + years of experience in the IT field; we have dedicated programmers who will work on your project with full transparency.
Want to know more about Travel Apps?