Angular Development Services in Gurgaon
Angular Development Services in Gurgaon
Zeabros provides the best Angular Development Services in Gurgaon, Delhi, NCR, Noida, Faridabad, Lucknow, Patna, and Jaipur.
Create scalable solutions from the ground up, add new features, or upgrade your existing Angular version to the most recent version.
Request for a Free Consultation
A Complete Project Solution:
Zeabros effortlessly manages the Angular project development cycle, from conception to quality control to development. Our Angular development team offers continuous development support from strategy to delivery, as well as maintenance and support following deployment. This useful feature makes Angular designs more adaptable and responsive, helping your product stand out from the competition.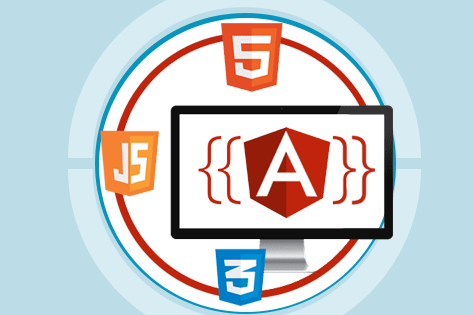 100 percent economical:
Our flexible engagement strategy and development process provide you with cost-effective resources devoted to working on your project. So, receive timely and high-quality project delivery at straightforward, upfront prices that meet your spending plan. Over the years, our talented Angular developers have created amazing angular applications for our esteemed clients to address real-world issues and aid them in overcoming start-up difficulties.
Save time with built-in features:
When a project calls for it, we at Zeabros support employing custom software wholeheartedly. However, Angular's out-of-the-box functionalities can typically quickly resolve the most prevalent development problems. This framework's default configuration is more than sufficient to build the essential features of your project and more. It makes Angular more than sufficient, along with improved security, easier code maintenance, and a wider range of appropriate libraries for your development team to use.
See how Zeabros can assist you in growing your operations:
Putting in place the infrastructure needed for scalability (i.e., creating systems to be able to manage any number of customers, despite the customer size).
Updating and refactoring code to adhere to the most recent standards and best practices.
Cost reduction through service migration, reconciliation, and removal of unused resources.
Upgrading our methods for accessing, storing, and using the data that we get from clients via the various APIs
Angular services- With a team of skilled Angular Development Services in Gurgaon, Zeabros offers top-notch solutions to create powerful web applications. From simple websites to complex enterprise-grade systems, Zeabros excels in leveraging Angular's capabilities to build highly responsive, scalable, and feature-rich applications. Their expertise covers the entire development lifecycle, ensuring seamless execution from conceptualization to deployment. With a focus on delivering quality and meeting client requirements, Zeabros stands out as a trusted provider of Angular development services in Gurgaon. By partnering with us, businesses can harness the power of Angular to drive innovation and achieve their digital goals.
Create dynamic UI with Angular
Angular brings a beautiful design and makes a beautiful front end of your app with the help of HTML-based templates to define the interface. Angular is one of the most popular and most used Frameworks nowadays. So, we are creating a dynamic UI with Angular Templates. This is easy to use and easy to manage and this is useful to create more attractive designs to peoples get aware of it. Angular is also making it easy to present complex and dynamic data on the screen.
Want to make an Angular App with us
Yes, it is time to choose the best Angular Developers. Why waste time to search a non-experienced team? Zeabros have 10 + years of experience in the IT Field. So, We have dedicated programmers who will help you to make a project for you and for your own Business.
Want to know more about Angular?